What's New in 2.0
Announcing
WritersRoom Pro
®

2.0
The same story development power you rely on, but now with an updated look plus new and enhanced features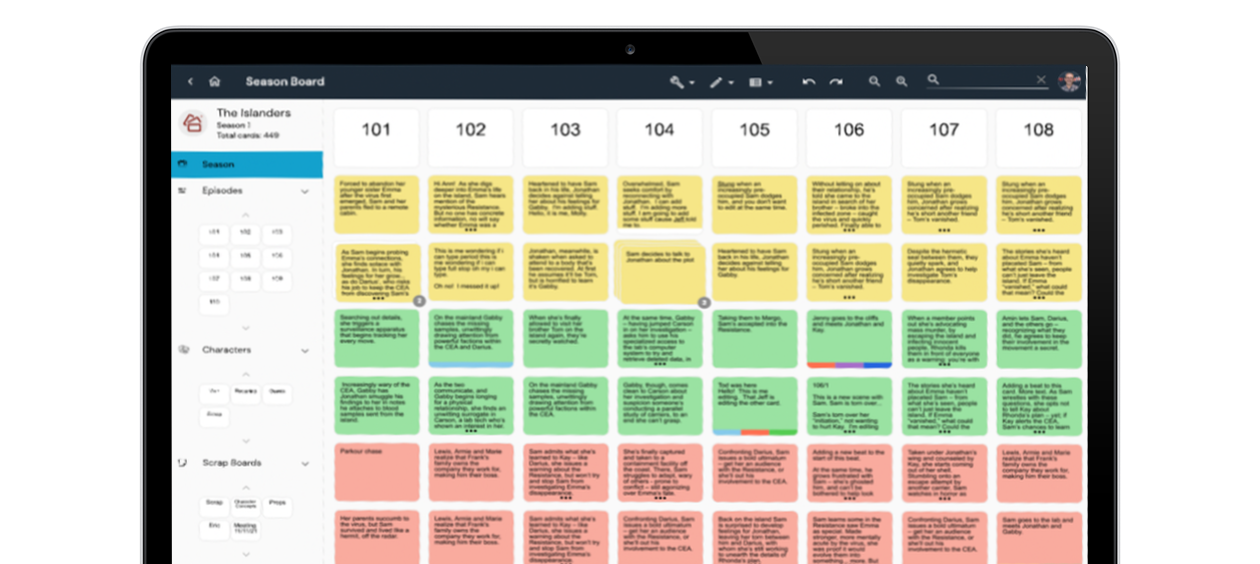 Lovingly developed over the past year and now (almost) ready to share with the world
New - Multiple Character Boards

You wanted it, now you've got it. Create multiple Character Boards for each project.

Improved - More Reports & Printing Options
Download the contents of your boards to .rtf, .txt and now .pdf as well as printing to index cards and creating PDF images of an entire board.

Improved - Text Editing
Font size, color, justification, and more. We've completely revamped card editing.
New - Move Cards Between Boards

Drag and drop cards between boards. No more copy, navigate, and paste!

Improved - More Customizable Settings
Take greater control of the look and feel of your projects and boards.

Improved - Easier Login
We've streamlined the login process to keep you connected and get you into (and back into!) your projects much faster.
New Download & Printing Options