In Person Writers' Rooms
Don't think you need WritersRoom Pro® for your in-person writers' room?

Let's find out if you're right.

For free.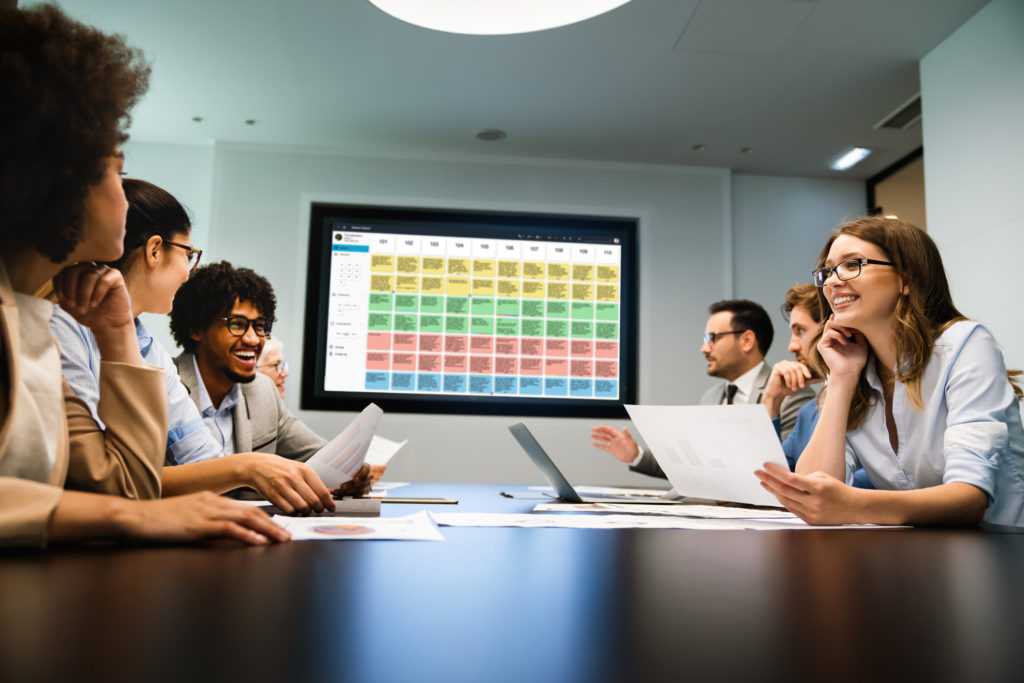 The three biggest myths in the television industry are: the line "Beam me up, Scotty!" was said in Star Trek (it wasn't), Mikey from the old Life cereal commercials died from eating Pop Rocks while drinking soda (he didn't), and WritersRoom Pro® is for remote writers' rooms only (it isn't).
We hear it a lot: "Our room is going back to in-person, so we don't need WritersRoom Pro® anymore.
Respectfully, we disagree.
WritersRoom Pro® was released months before COVID was a thing and was designed to be the logical evolution of the writers' room from analog to digital in the same way that screenwriting, editing, cinematography, scheduling…every other aspect of production made the shift. It just happened that WritersRoom Pro® was the remote solution writers' rooms needed when they shut down back in 2020, and that perception has stuck.
If your writers' room is returning to in-person it's time to discover how WritersRoom Pro® can be part of your workflow, even if you plan to use index cards and/or whiteboards.  Sure, W
ritersRoom Pro® can replace them, but it was designed to work alongside them, too.  You can READ ABOUT BEST PRACTICES HERE.
To help you see how WritersRoom Pro® can work for you and your team, we're giving all professional writers' rooms the ability to use the full, studio edition of WritersRoom Pro® 

for

 free for 30 days.  That includes full training and full support.  No tricks.  No limitations.  
After 30 days, if you still don't think WritersRoom Pro® will help your writers' room run more efficiently and securely, it's all good.  We'll give you a chance to download your material, shut off your access, express our thanks, and move on.  

However

, if you want to keep using WritersRoom Pro®  we'll convert your trial to a paid subscription, express our thanks, and promise not to say 'we told you so.'
To qualify, your show must be with a Writers Guild of America (East or West) or Writers Guild of Canada signatory company, all writers working must have contracts covered by the WGA or WGC, and you must be planning to be a solely in-person writers' room.  If you're a fully-remote or hybrid writers' room you're not out of luck; our regular subscription includes a two-week trial period.  
Sound good?  It does to us, too.
Please fill out the form below and once we verify your information we'll have you up and running faster than you can say "Beam me up, Scotty!"   Which nobody ever said.