If you've subscribed to the Partner edition you can add a single, unique partner to any project you create. If you have five projects, you can add a different partner to each, however you can not add multiple partners to a single project.
The first step is to create your project which was covered in the previous step. Once that's done, adding a partner to your project is simple and is done in the Project Settings screen. To access the Project Settings screen click on the project image on your dashboard to open the project.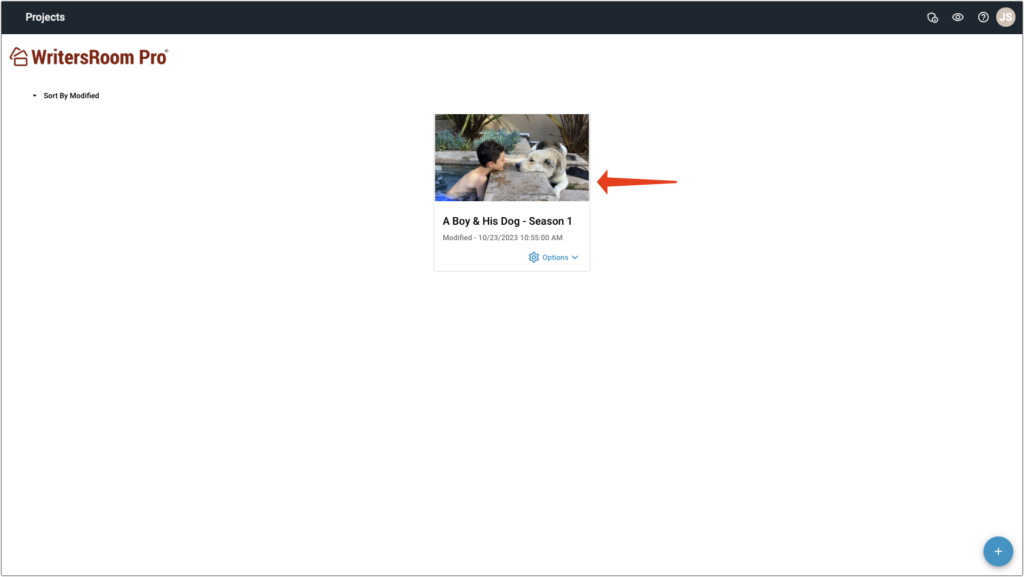 Once the project is opened, click on 'Settings' in the left-hand sidebar.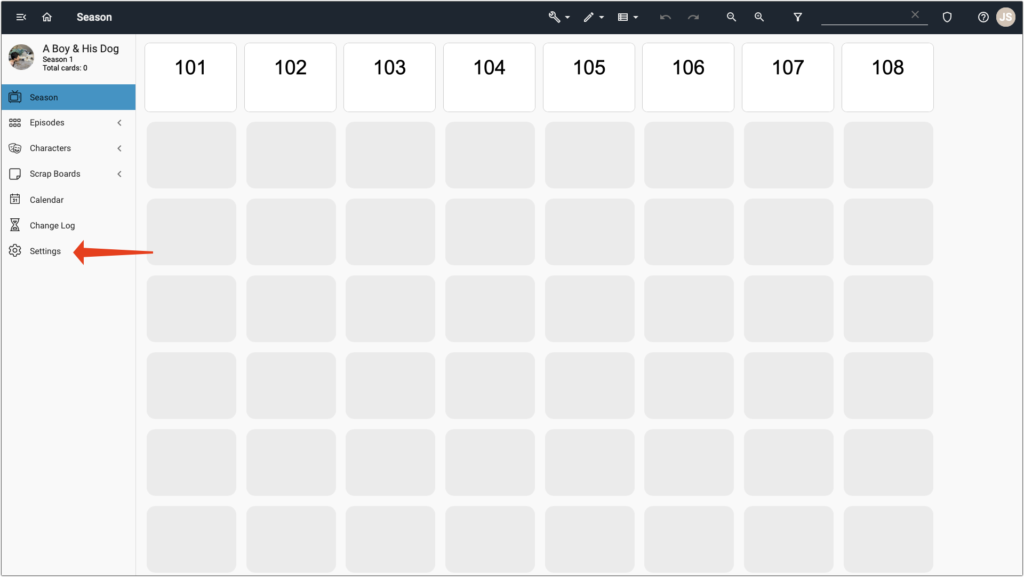 Click on 'Manage Users' at the bottom of the Project Settings choices.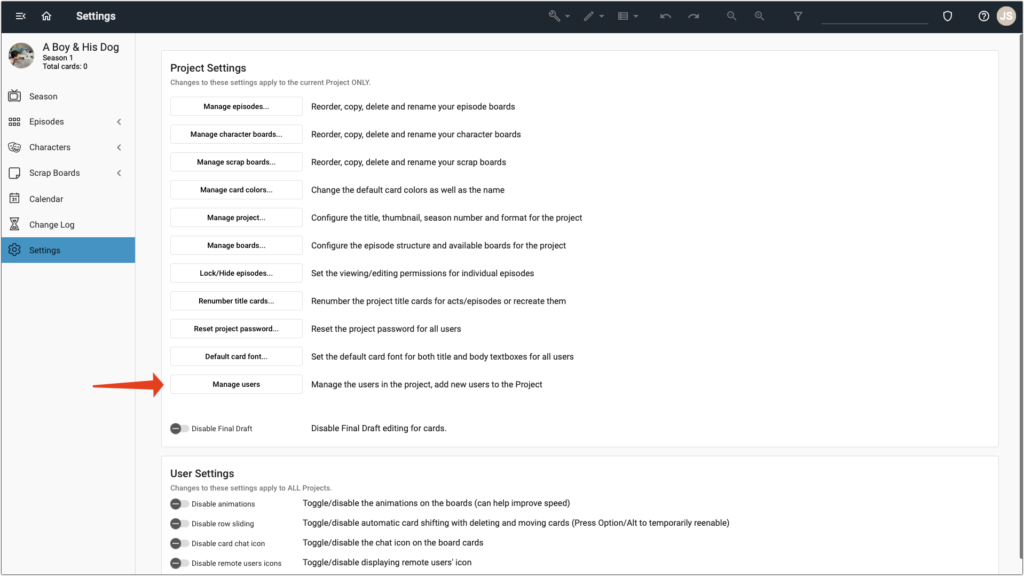 Add the email of the partner you wish to invite to join the project by clicking on the big, blue PLUS sign at the bottom-right of the screen.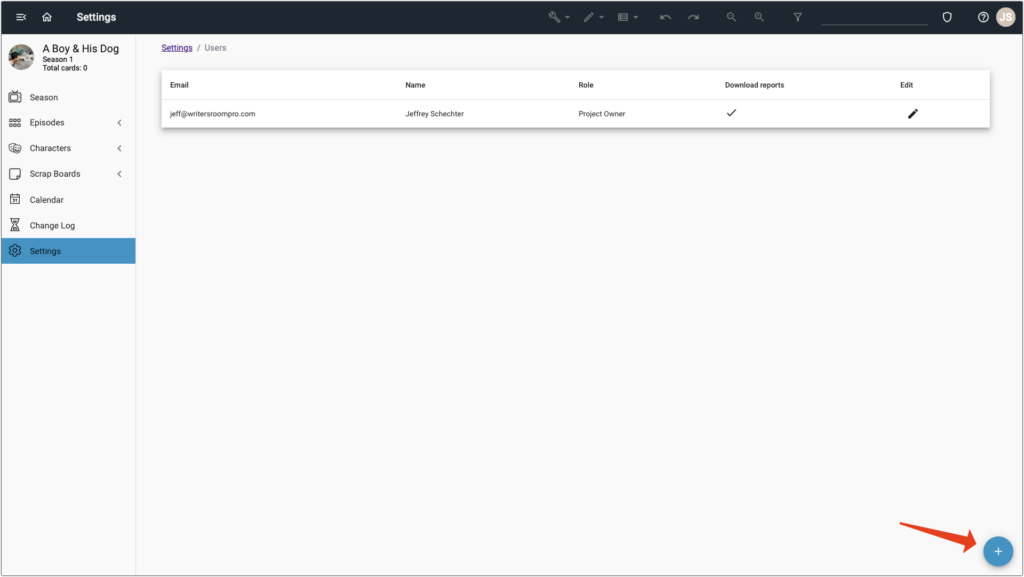 Additionally, select a role for your partner. Most partners are given Read/Write access, and some non-writing partners and support staff get Read Only access. You can also limit if your partner has the ability to download documents by marking (or not marking) the check box 'Has permission to download reports'. Click 'Add'.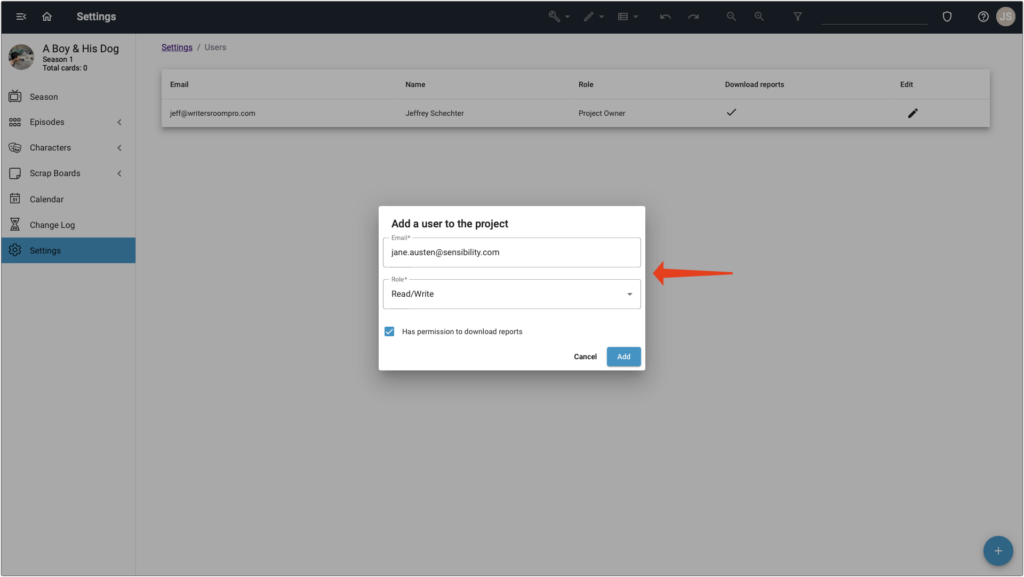 The partner you just added will get an email inviting them to create their account in WritersRoom Pro. That's it! You can also edit/delete a partner by clicking on the pencil icon in the 'Edit' column of their name. This is important to do if a partner leaves your project and/or no longer needs or is wanted to have access to the project.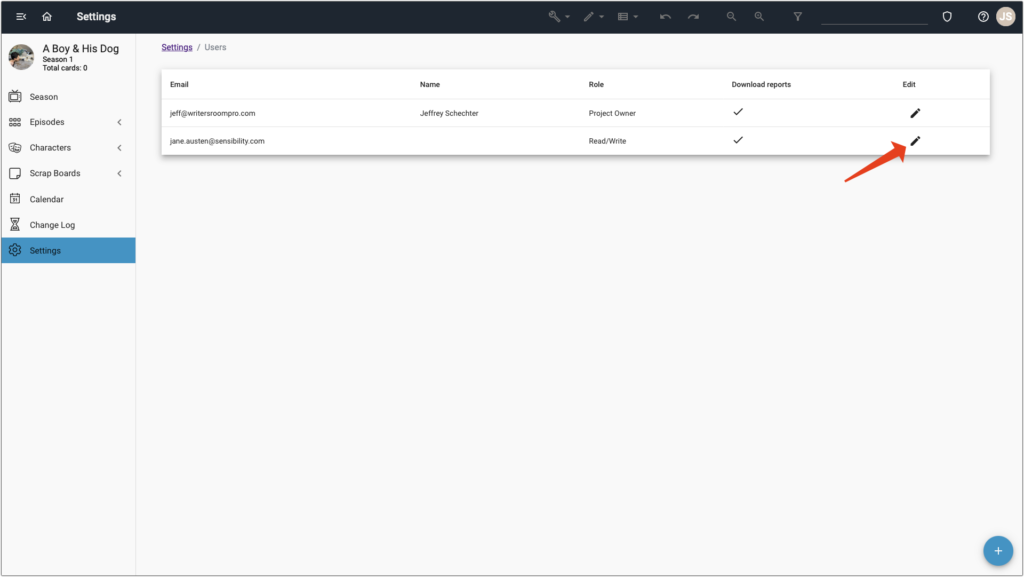 That's it! After one partner is deleted you can invite a different partner to join the project.