Built-in Calendar, Final Draft Editing, FDX output, and Hyperlinks are Here!
After months of development, and now that WritersRoom Pro® 2.0 is fully deployed, we are thrilled to announce the addition of four of the most requested features: an integrated calendar, true Final Draft formatting & exporting, and hyperlinks.
Integrated Calendar (Professional Studio Version Only)
For our professional/studio clients, the new calendar will be accessible right from the sidebar menu.  Once you create your episodes, the calendar grabs the episode numbers and has them available to you for fast entry and filtering.  You can now enter all important deadlines in the calendar and have them immediately available to everyone on the writing team, or to anyone with access to your project.  Never lose track of another important deadline or delivery.
Also, viewing and outputting is super-slick.  View the calendar by day, week, month, and year.  You can also print out an agenda as well as a list of all upcoming dates and deadlines.
Final Draft Editing & FDX Downloading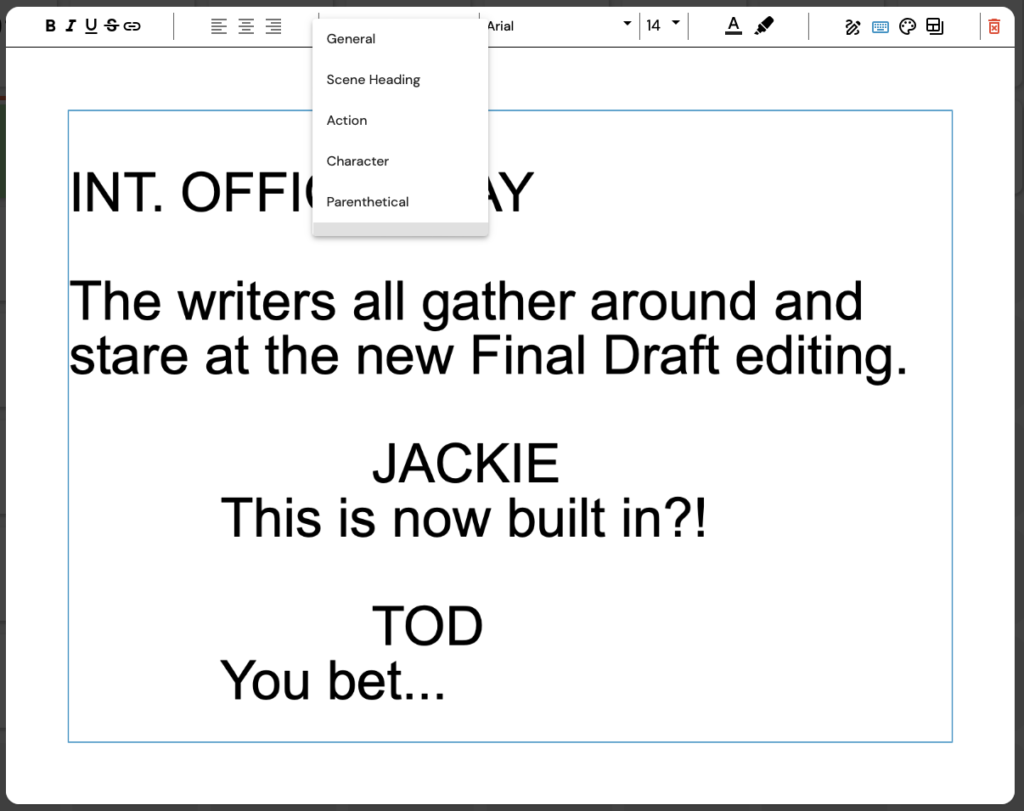 Even though screenwriting formatting has been possible in previous versions of WritersRoom Pro®, our update brings true Final Draft formatting to the app.  And the best part is that there's nothing to turn on or do.  It's ready to go straight out of the box (not that we have a box, but you get the idea.)
You can now edit cards using TABS and RETURNS, which follow the same rules as Final Draft.   The editing defaults to the General (unformatted text) format, however typing either INT. or EXT. (upper or lowercase) at the start of the line changes that line to a Scene Heading, and from there you're off to the races.  To go back to non-Final Draft editing, just select General again from the pull-down menu.
Even better,  once you build out your cast in WritersRoom Pro® on the Characters board, those names autofill in Final Draft editing.
Making this even, even better is the new feature of being able to download to the Final Draft file format (.fdx)  You can now build out scenes, card by card, using Final Draft editing and when you're ready to move to the script, just download your project in .fdx format and get writing in Final Draft.  Don't use Final Draft?  Whatever you are using for screenwriting likely has the ability to easily import .fdx files.  Your workflow just became this much easier.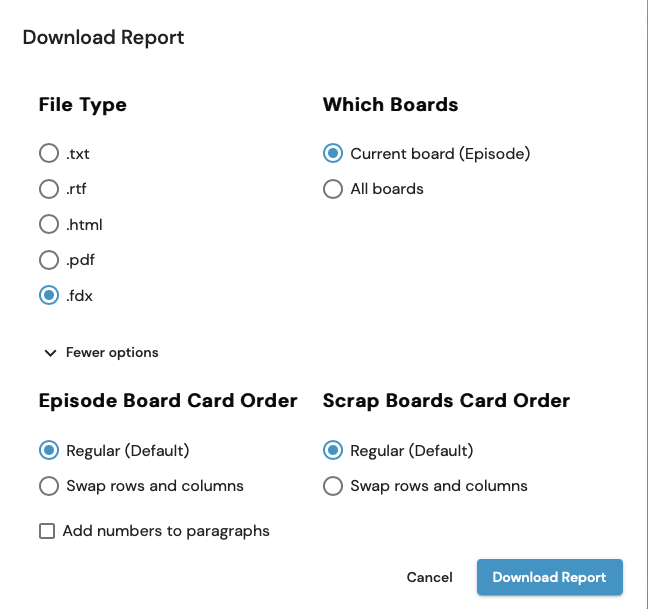 When editing cards you can now add a link to a website to share your research, thoughts, examples, locations, actors, images…anything!  
In regular card editing, look for the link icon at the top left of the card, right after the icons for bold, italics, underscore, and strikethrough: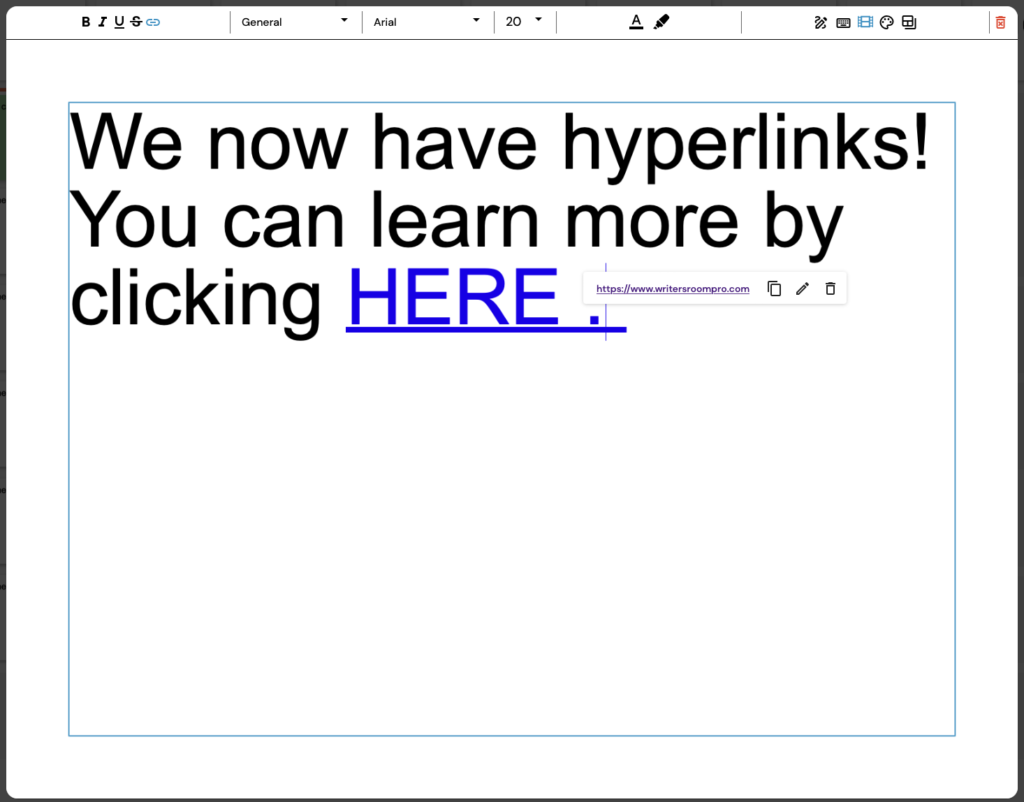 Highlight the word on your card that you want to turn into a link, and then click on the hyperlink icon.  Type (or copy and paste) a website or link, and now you can easily jump from your card to that webpage.  
Clicking on the linked word in card editing opens the link window were you can copy, edit, or delete the link.
We have some more, and even more exciting updates coming at you…but that's an update for another day.