As we begin to transition to fall, before we lock ourselves in our houses to avoid perilous Los Angeles winters, it is more essential than ever that we have great shows to binge. Not only does the team at WritersRoom Pro help create amazing television, we watch it too! We asked our team what shows they have been binging, and we thought we would share our suggestions! We are experts, after all.
WHO? – Jeffrey Alan Schechter- President, Showrunner Industries Inc and Chief Dilithium Crystal Polisher
WHAT? – The Chair on Netflix
WHY? – WritersRoom Pro President, Jeffrey, has been enjoying Netflix hit The Chair. He is a big Sandra Oh fan, and says that she makes the role feel both familiar and fresh. Oh's performance is particularly memorable, and Jeff enjoys "seeing so many older actors crushing their roles as older educators." The show is fast-paced and funny, without trying too hard, and it always maintains the focus on the consistently great Sandra Oh. Jeff continues to be impressed with the show's creator, Amanda Peet. "Who knew she was a multi-hyphenate?!" Jeff remarked.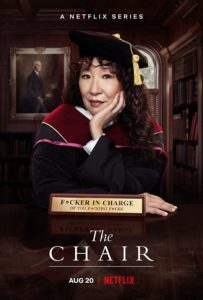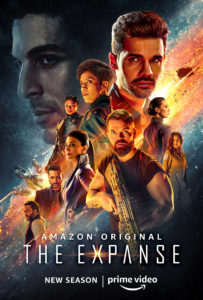 WHO? –Tod Baudais – Lead Programmer and VP of Human-Cyborg Relations
WHAT? – The Expanse on Amazon Prime
WHY? – Tod has been spending his down time re-watching one of his all-time favorite shows, The Expanse. This science fiction show is right up Tod's alley, combining his love of space and of course, human-cyborg relations. The show takes place 200 years in the future, and Tod says "it's a really neat take on how space travel could be utilized in the future." On top of all that fun space-stuff, it's just a really great story.
WHO? – Shay Langer – Developer/Code Monkey
WHAT? – Community on Netflix
WHY? – Our developer Shay's recent addiction is a light-hearted comedy, because who doesn't like to end a long day with a laugh? He has been rewatching Community, and thinks it is the perfect show to "unwind with", after a long day coding for WritersRoom Pro. Developer's like to have fun too! His favorite part of the show is the obvious light-humor, but also regular 4th wall breaks, making the comedy particularly dynamic and fresh.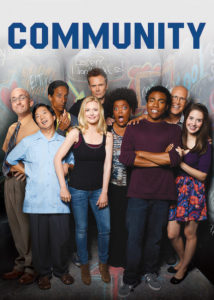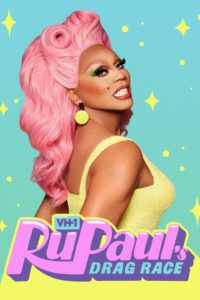 WHO? – Kevin Lutzer: Developer/Code Monkey
WHAT? – Ru Paul's Drag Race on Hulu
WHY? – Kevin, has started watching pop-culture phenomenon, Ru Paul's Drag Race. This show's popularity is due to it's glitz and glamour and its endless entertainment value. This classic is always guaranteed to be the perfect cure to boredom. Kevin also thinks the show has a great sense of humor. He mostly just loves learning more about the drag community! Who said television couldn't be educational? 
WHO? – Molly Doyle – Research and Development Assistant
WHAT? – Gossip Girl on HBO Max (the original, obviously) and Squid Game on Netflix
WHY? – I kid you not, this is my 7th time watching the original Gossip Girl all the way-through. I realize this might be an embarrassing admission, but I am a creature of habit, and also a creature that enjoys the scandals of the Upper East Side. There are six, fun-packed, fashion-packed, drama-packed seasons, and all of them must be watched immediately. My favorite show at the moment is Squid Game, which I am sure has been at the top of everyone's list for the last week or so. This thriller lives up to the hype, and permanently taints your memory of beloved childhood games. Squid Game is both expertly directed and beautifully designed, all the while keeping you on the edge of your seat, making it one of the best Netflix shows of recent years.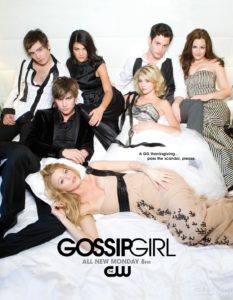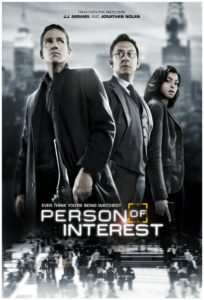 WHO? – Jeremy Rempel –Developer/Code Monkey intern
WHAT? – Person of Interest on HBOMax
WHY? – Our developers love working with numbers and computers so much that they spend their downtime learning more about them! Jeremy is rewatching Sci-Fi/crime drama, Person of Interest for the third time. Jeremy says that the "riveting storyline" is what keeps bringing him back. He explains, "the show is about an eccentric hacker and a washed-up ex-military gun-for-hire who team up to prevent murders of innocent US citizens before they happen. The fascinating part, around which the plot revolves, is the manner in which they learn about the imminent danger of the soon-to-be victims: a mysterious machine that provides a steady stream of numbers which identify either a victim or a perpetrator without any indication as to which party has been flagged." Jeremy doesn't just love the complexity of the plot, he believes that it raises difficult questions about the ethics of widespread surveillance systems. Even though it's his third time all the way through, he remains on the edge of his seat. 
WHO? -Madison Markel- Marketing Assistant
WHAT? – Invincible on Amazon Prime
WHY? – Madison's favorite show at the moment is an adult animated show, once again, starring Sandra Oh. Madison doesn't normally love superhero shows, but says this one pleasantly surprised her. She says her favorite part of the show is that it doesn't play by the typical superhero show rules. Madison elaborated,"the violence is graphic and the scenes are very raw and emotional. This show made me laugh, it made me cry, it even made me look away at times. That being said, I would recommend it to everyone and anyone".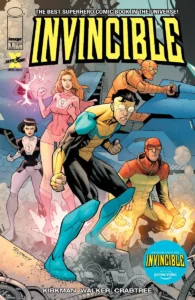 WHO? – Elliot Enriquez– Development Consultant
WHAT? – Ted Lasso on AppleTV
WHY? – Elliot's favorite show at the moment is instant-classic, Ted Lasso. Apart from being a critically acclaimed new comedy, Ted Lasso is also a show that teaches lessons on friendship, teamwork, and so much more-all accompanied by the delightful presence that is Jason Sudeikeis. Elliot says, "Ted Lasso makes me happy on the inside." This show is certainly a de-stressor and the perfect distraction. Elliot finds that, "no matter what mood I am in, I can watch that show and feel a bit better about the world." 
Well, there you have it. We hope you enjoy our television suggestions, and added a couple new shows to your queues. After all, who doesn't love watching TV?